muisrael.ggwp-shop.com
For those who remember old 97d Mu Israel server and for those who are not so old
we've opened a new server based old school Mu Israel but with new features.
New server contains Season 6 Episode 3 elements.
Fully balanced PvP, expirience, spots and game economic.
You don't have to donate in order to be the strongest player on our server.
Unique rewards that you can get from events, quest, voting, killing monsters and bosses.
You can recieve bonus by just playing on our server and be online.
The server is fresh and is awaiting for our comunity. Let's build it together.
Join to us now and be the first of our top list!
muisrael.ggwp-shop.com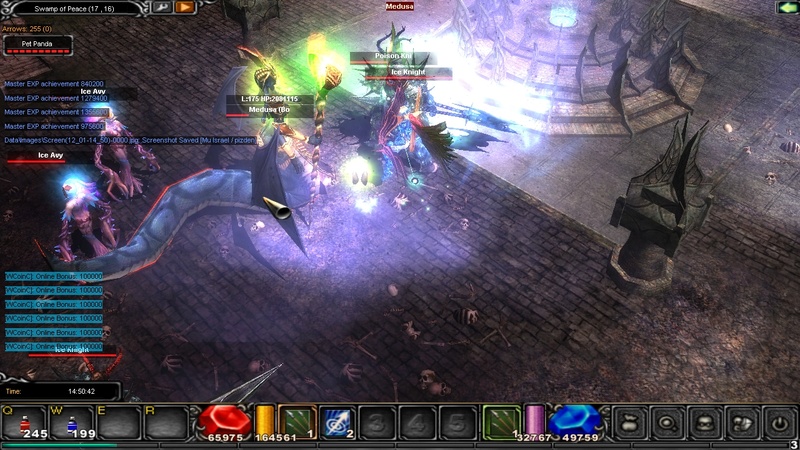 Server stats
Mu Israel Season 6 Ep3
Exp and drop rates work on formula "resets * exp/drop" wich is Dynamic
You begin with x100 / 35% rates and getting less every reset you made.
The maximum stats is set to 32k. You cant get more unless we release this restriction.
The maximum resets set to 60. Additional points you can recieve as reward from making quests.
You can exchange Free Points to WcoinC.
In game Features:
Excellent Ancient sets
Excellent Socket items
Wings 3 lvl / x803
Events available:
Blood Castle - custom rewards for each level
Devil Square - custom reward * party bonus
Chaos Castle
Imperial Fort
Double Gear
White Wizard invasion
Golden Invasion
Kanturu Maya Battle
Raklion Selupan Boss
Castle Siege
Crywolf Protect
Custom events:
Moss Merchant
Evangelion
Teleport Shop
Golden Archer
Happy Hour
Custom Quests
muisrael.ggwp-shop.com
[/center]
[/center]